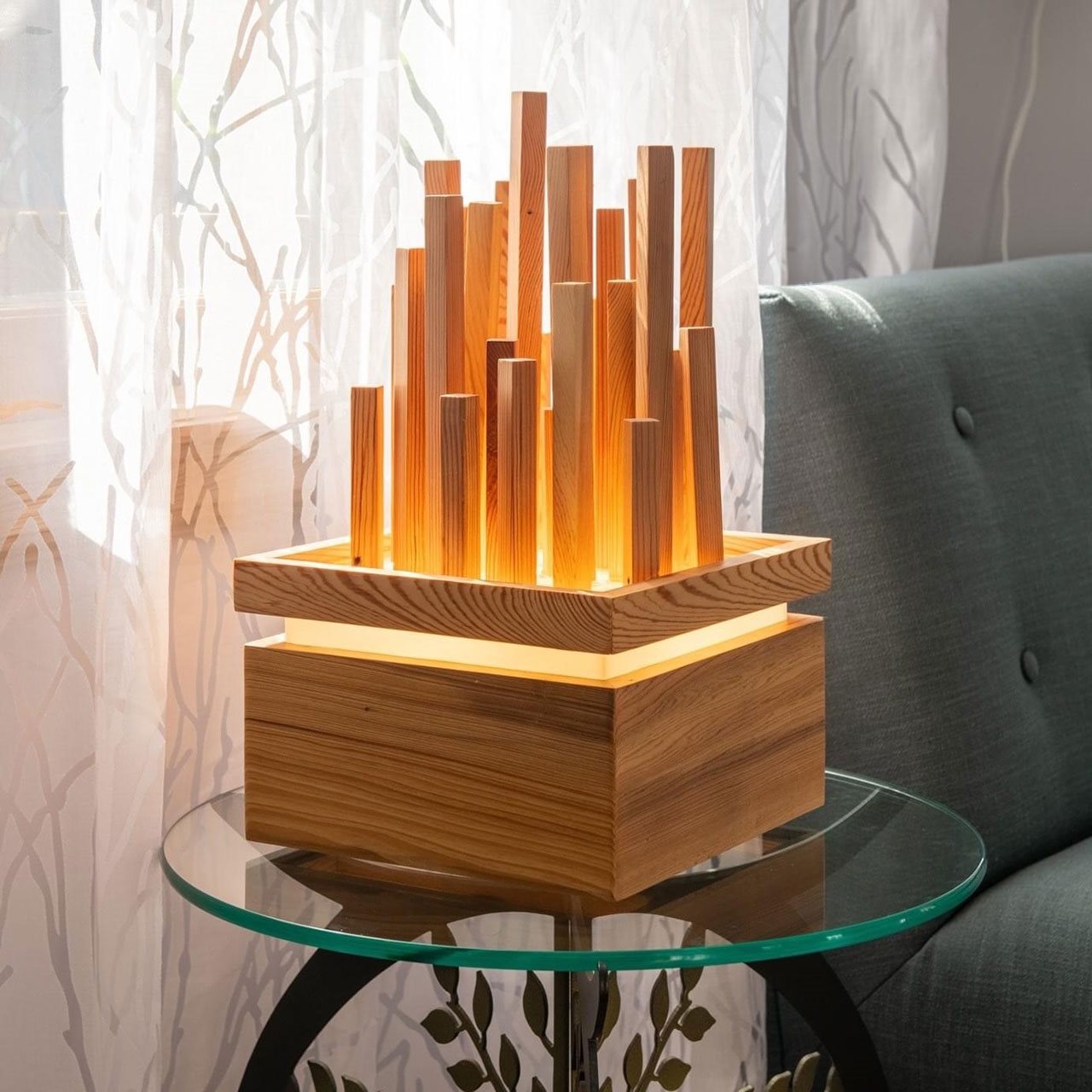 (BPT) – Is it time to add style to your home's décor? If you're drawn to natural beauty and products that have a story, what can be better than pieces made by nature and crafted by hand? That's why choosing items made from a Real American Hardwood® species like cypress is a meaningful way to add a personal touch. Here are five thoughtful ways to bring a slice of nature and history into your home.
The Center of Attention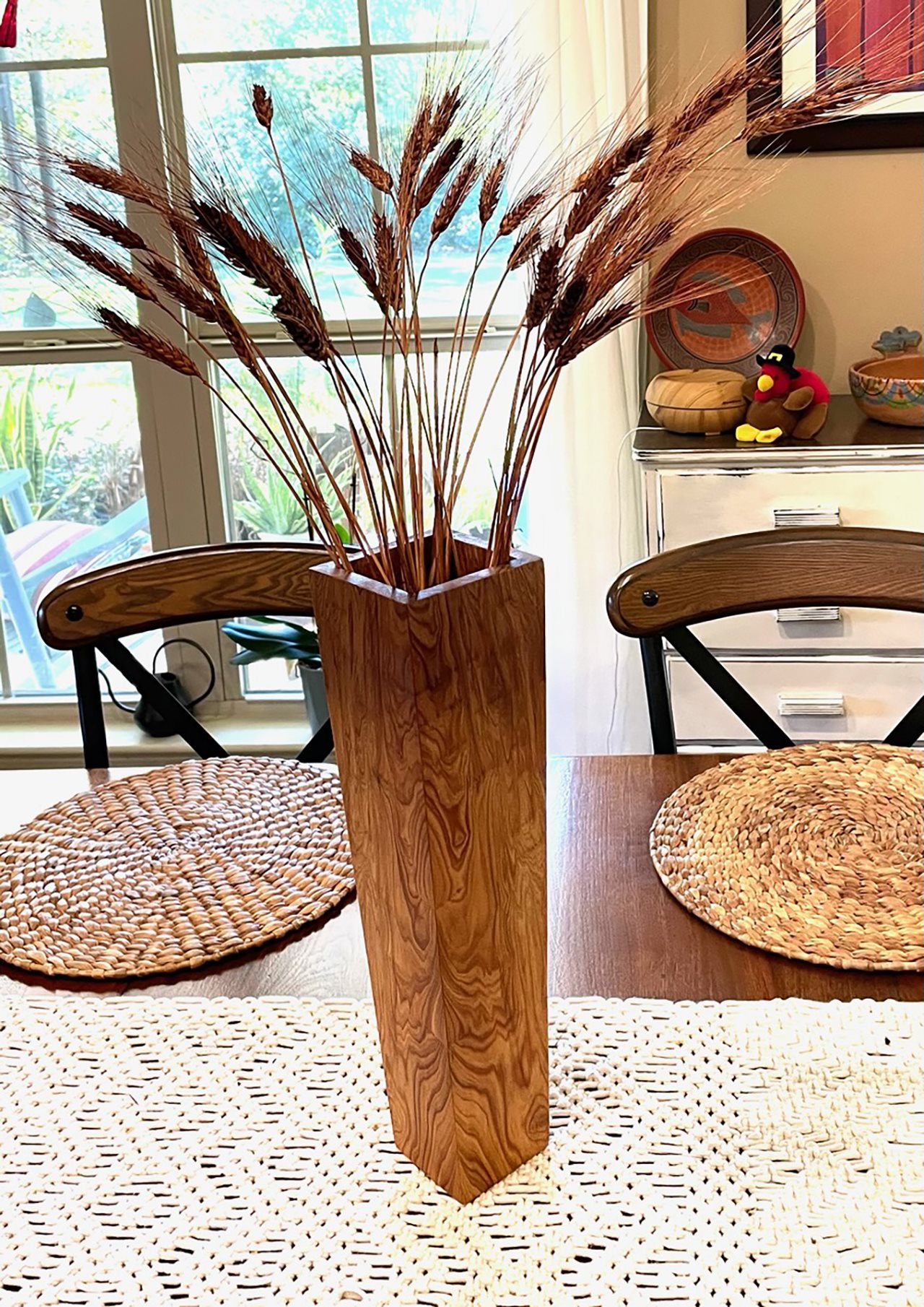 Why would you not want to consider real wood décor items? That's a question David O'Brien, owner of the Old Sinker Cypress Shop in Mandeville, Louisiana, asks often.
"People love to touch and hold wood, especially when it's as gorgeous as cypress," he explains. "It's the real deal — it's what so many manufacturers of wood-look products try to mimic."
As the name implies, his shop specializes in creating a variety of items out of cypress. "We make display vases, charcuterie boards, curio boxes, incense holders, plate warmers, frames, framed prints, coffee tables, waterfall tables, benches, shelving, desks — anything you can imagine."
Dine in Style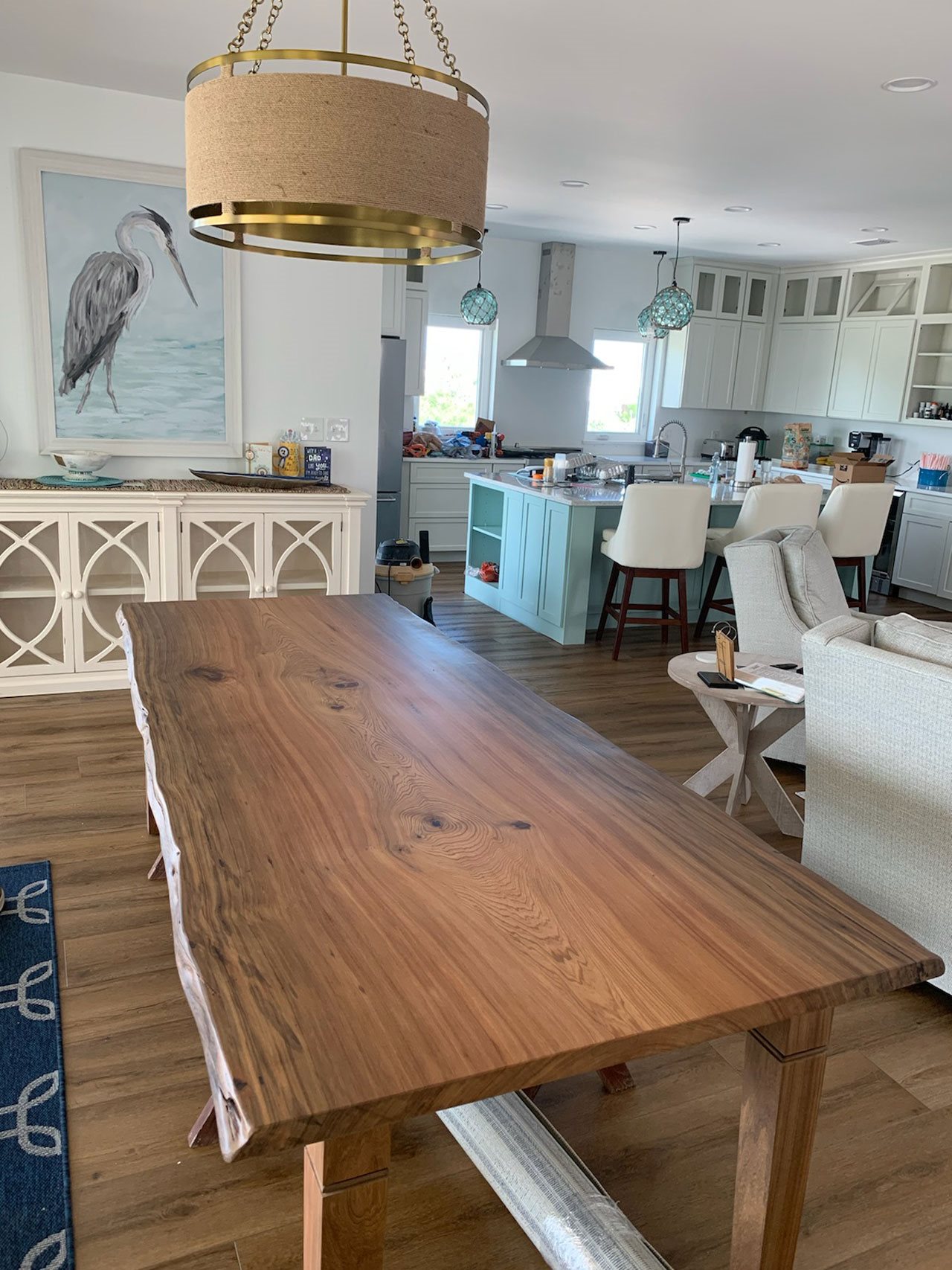 When it comes to investing in quality furniture, O'Brien says cypress is durable and can last forever when properly maintained.
"We produce a lot of live-edge furniture from cypress logs that are 300–400 years old, and that probably spent another century under water. Every board offers unique texture and color. And every finished item combines art and history."
As for his favorite piece? O'Brien says it's an 8-foot-by-3.5-foot dining table crafted from a single live-edge cypress slab. "It's absolutely stunning and would be a showpiece in any home."
Now Serving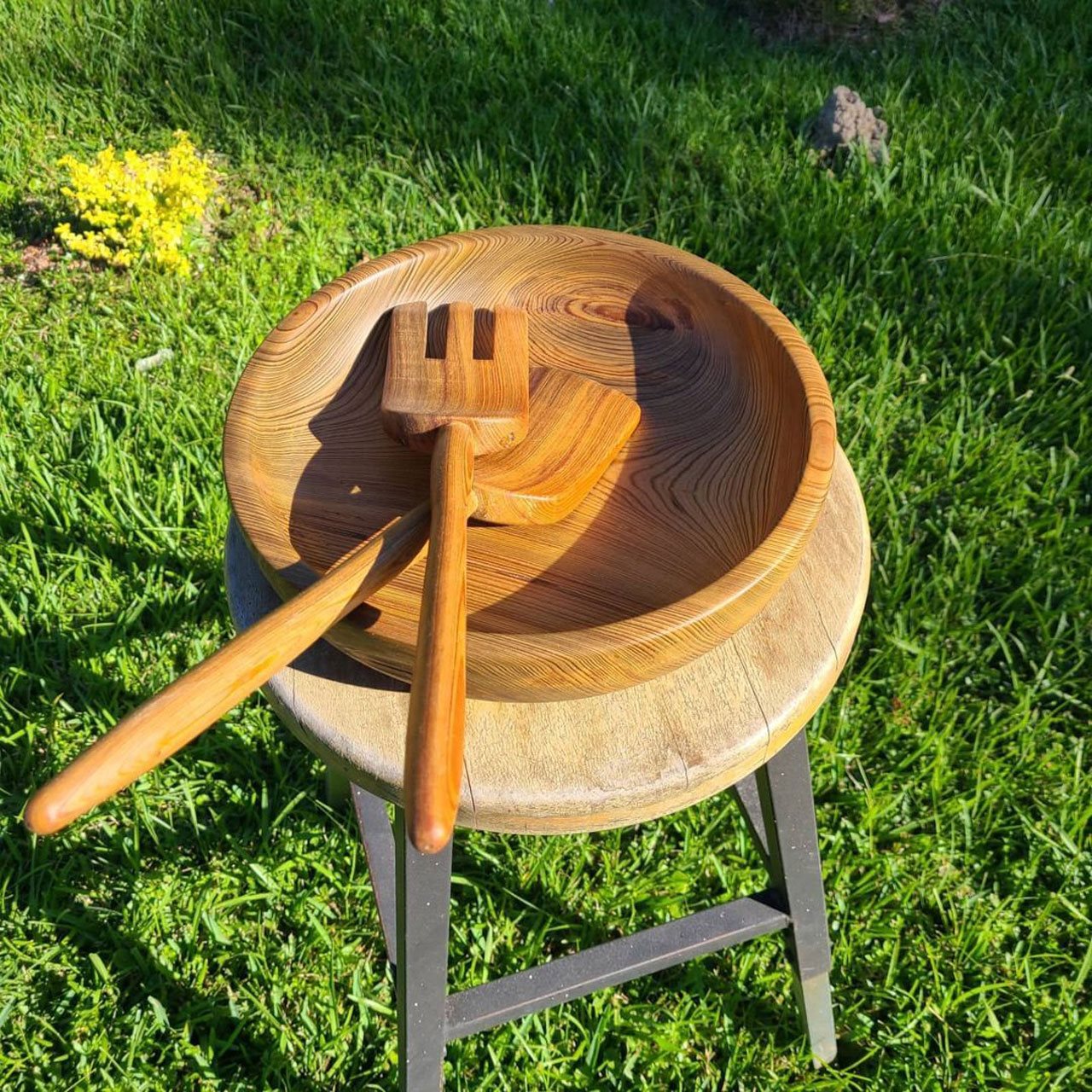 Woodworker Adam Doucet of Nonc's Shop in Sunset, Louisiana, crafts small novelty items like bowls, utensils and other household items. While he works with a variety of wood, he says working with cypress is a dream.
"I particularly enjoy creating with sinker cypress," he explains. "Cypress is the dinosaur of the swamps in our area — next to the alligators, I suppose. Many trees were felled by ancient hurricanes and the logs are still sitting there, and that makes creating something out of them extra special. You can see the grain and hundreds of years of growth. The wood's beauty is unlike anything else, and you never know what you're going to uncover until you start working. Dark gray, olive and maroon tones — it's always a surprise and the finished products are breathtaking.
The Host with the Most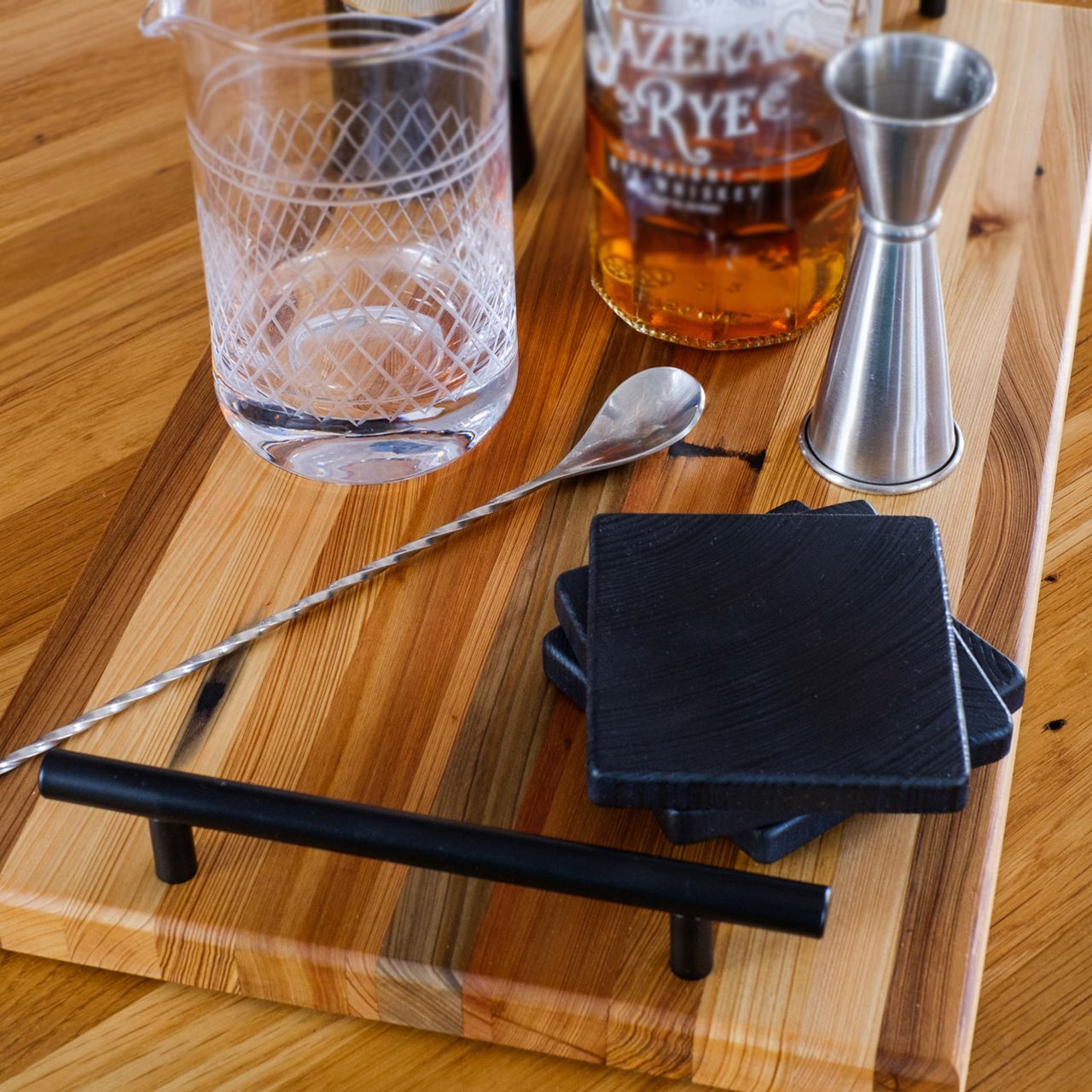 When it's time to entertain family and friends, a serving tray comes in extra handy for transporting drinks and snacks. And for New Orleans–based creator Scott Myers of Myers and Son Atelier, a cypress tray doubles as a conversation starter.
"Cypress has a lot of variation in color and grain; it's downright gorgeous. I use a lot of reclaimed wood, typically from old houses. It'd be a shame to let the material go to waste, so I repurpose it for things like serving trays and other functional items. It's really special to look at old wood that found new life, and to share that history with guests. It makes for great conversation."
Light it Up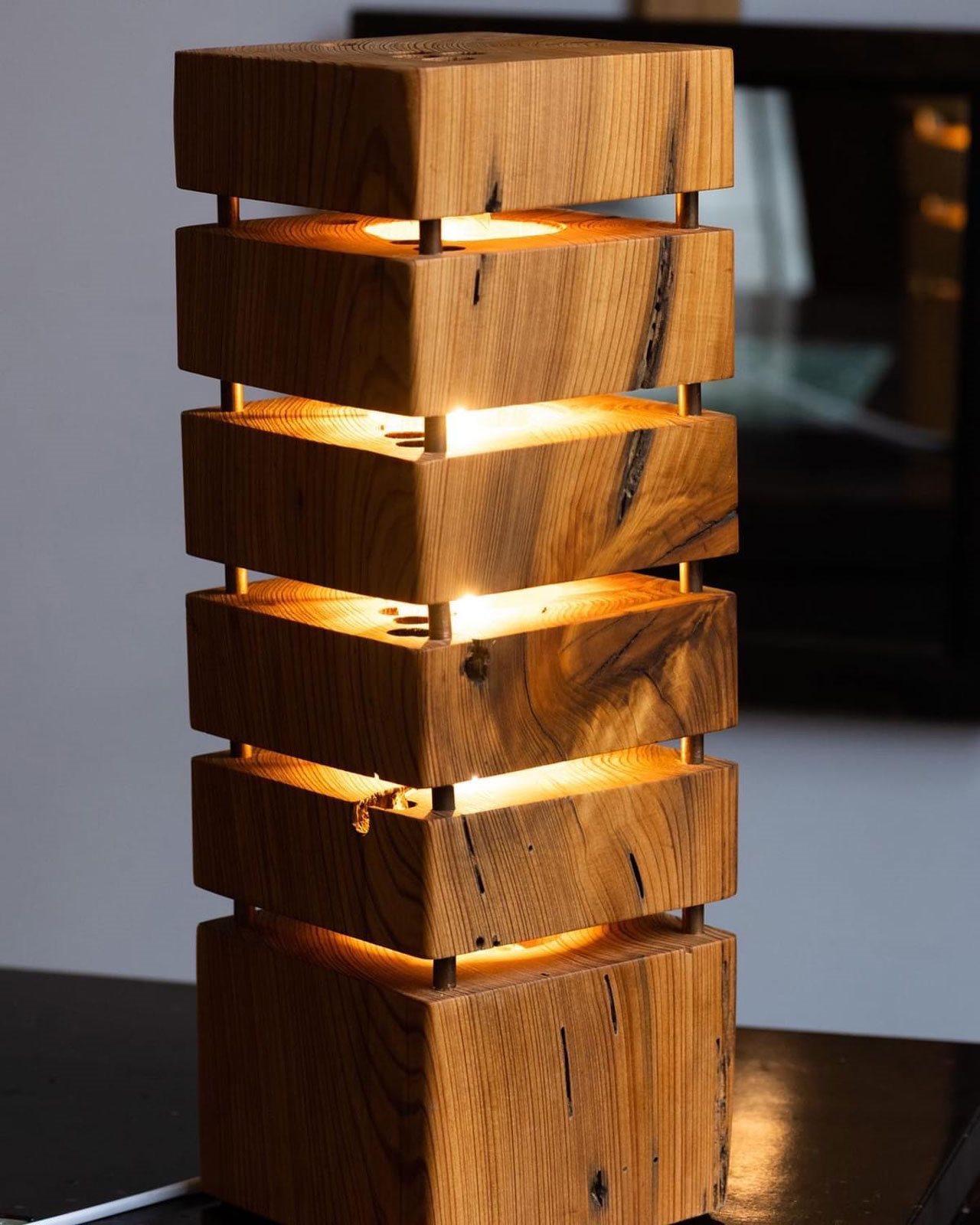 While Myers makes a number of items—including tables, mantles, and display pieces to name a few—cypress lamps are his favorite. And it's the handmade aspect of creating beautiful wooden lamps and highlighting intricate details that inspired him to get into woodworking.
"For me, connections to actual people are important," he adds. "I have a table that my grandmother made and I love the fact that it's a unique item that her hands literally shaped. I think there is satisfaction in knowing that an item was created by someone's hands and mind, rather than mass produced by the thousands in a factory. It doesn't get more personal than that."
For more ways to add a slice of nature and history to your home's décor, visit www.cypressinfo.org.